PRODUCTS
FlexFusion Platinum Series

Get the most out of your combi oven with intuitive touchpad controls and powerful new apps.

FlexFusion Gold Series

Get reliable performance and even moisture distribution — all with more capacity.

Breading and Breading Systems

We're serving up exclusive offerings for every kitchen — and every palate.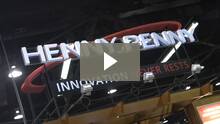 Did you miss the NAFEM 2015 Show in Anaheim, CA?  Don't worry, you can get a full recap of everything that happened in Henny Penny's booth right here!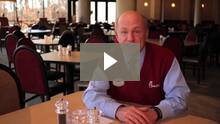 At the end of the day, it's what our customers say that really counts. We're grateful for the opportunity to serve world-class brands like Chick-fil-A — and we appreciate the kind words of people like Chick-fil-A President and CEO Dan Cathy.
Discover how a busy Sunday dinner crowd gave one man the inspiration for a history-making product — and sparked an industry-changing success story.